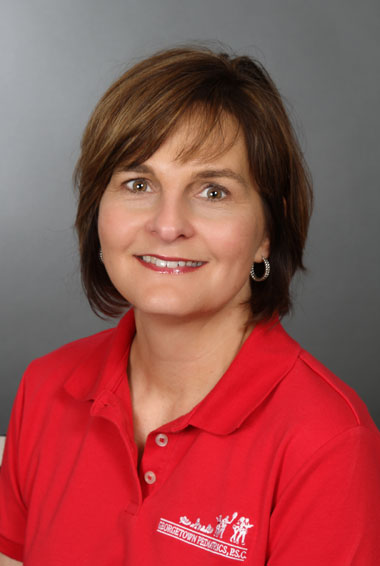 Undergraduate Education:
University of Kentucky
Lexington, Kentucky

Medical School:
University of Kentucky
Lexington, Kentucky

Residency:
Wake Forest University
Bowman Gray School of Medicine
Department of Pediatrics
Winston-Salem, North Carolina


Dr. Jennifer Oliver returned to her native Kentucky in 2001 to work at Georgetown Pediatrics after completing her residency and working in a group practice in North Carolina. She says about our office that it's a great place to work because of the people, including physicians who are dedicated to taking the best care possible of their patients.
Dr. Oliver likes Georgetown because of its laid-back and friendly atmosphere, and because it's a great place to raise kids. She knows the area well, having received both her undergraduate and medical degrees from the University of Kentucky.
Dr. Oliver and her husband Brett, have two children, Ben and Erin. In her spare time Dr. Oliver enjoys spending time with her family and working in her flower and vegetable gardens.